A View Of The Markt, Mechelen
Ornate buildings, with imposing church tower in background.
Markt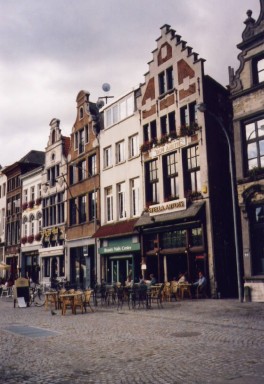 Another view of the Markt.
Mechelen is a pleasant town, located roughly between Brussels and Antwerp (approximately 20 minutes by train from both places).
When we were there in September 2003, there were alot of roadworks, especially around the Markt, but it did not prevent our enjoyment of the place.
The first railway on the European mainland ran between Mechelen and Brussels.
Markt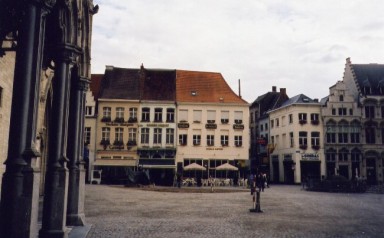 More of the Markt.
Mechelen Street Scene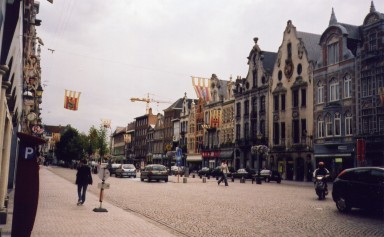 A Mechelen shopping street.