Ieper (Ypres) is located in Flanders. It is noted as a First World War battle area, and there are many battle sites around the town. British and Commonwealth troops were here and the Menenpoort (Menin Gate) in the town is a memorial to those who have no known grave. It is filled with the names of soldiers from several countries. The town was destroyed by the Germans, but was rebuilt after the war to the original plans and so retains its medieval appearance.




Markt.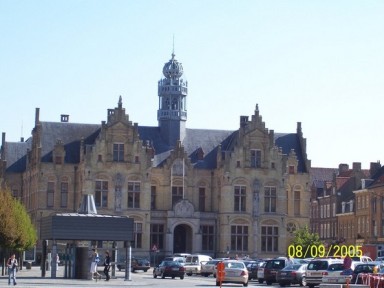 A view across the market place.
Another view of the Markt.