Hasselt is located in the Belgian province of Limburg. This town is known for genever, a type of gin. The train ride from Brugge to Hasselt was very pleasant, but be aware that the train from Brugge splits in two, part goes to Hasselt and part goes somewhere else! Buses in Hasselt are free of charge!
Town Hall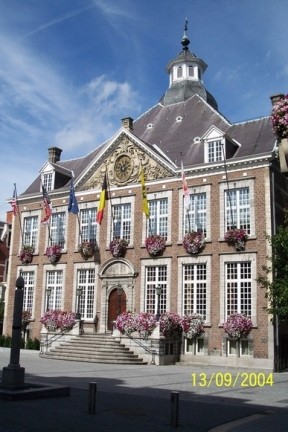 Hasselt's town hall. Different architecture to other Belgian town halls.
Sword House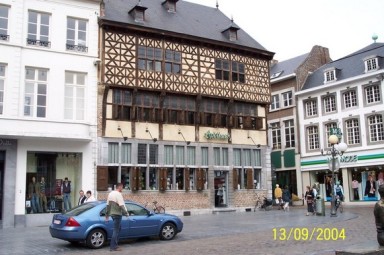 The ancient, timbered Sword House, on the Market Square.
Street Scene
A view along a pleasant Hasselt shopping street.
Drinks!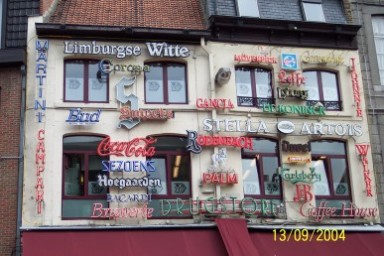 A selection of drinks signs on a Hasselt cafe.