Here are some more views of this beautiful city. The canal scene is shown in many holiday brochures, and is the "classic" view of Brugge. The Belfry is a major landmark in the city. The horses are hired at the Markt and take you on a 35 minute tour of the city. I hired the sandy coloured Norweigan Fjord Horse shown in the photo (the person looking at the horses has no connection whatsoever with me).
Brugge Residential Street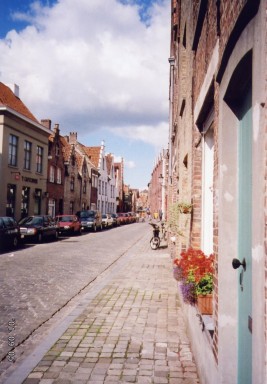 The kind of street I would love to live on!!