Gent Street View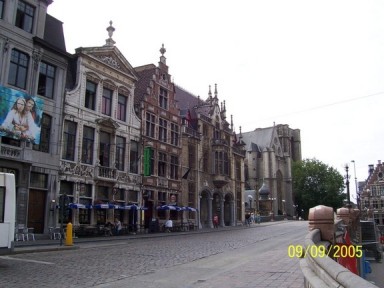 Gent has many old buildings
Gent (Ghent) is the major city of East Flanders. It has many historical buildings, but is less touristy than Brugge.
I spent a day here in 2001, and it rained initially, but then the sun came out. We had our most recent visit in September 2005, and enjoyed better weather and also a cruise along the canals. This page has now been completely revamped with photos from our latest visit.
Belfry Tower, Gent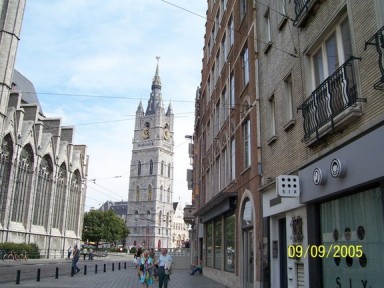 Note the golden weather vane!!