Kortrijk is a town famous for the textile industry. It is not a town largely visited by tourists, and this adds to the charm. It is located on the River Leie and a visit is highly recommended. Notable sights are the Begijnhof, the Markt, the Belfry, Sint Maartens Church and the Broeltoren. The Broeltoren are ancient, one was built in the 14th century and the other in 1411. They were built as a fortress to defend Kortrijk from possible attack.
Stadhuis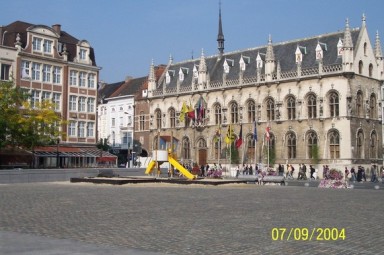 The Stadhuis on the Markt.
Schouwburg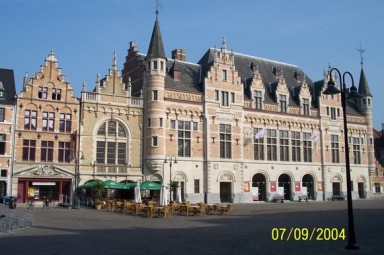 The Schouwburg on the Markt.
Another View of Church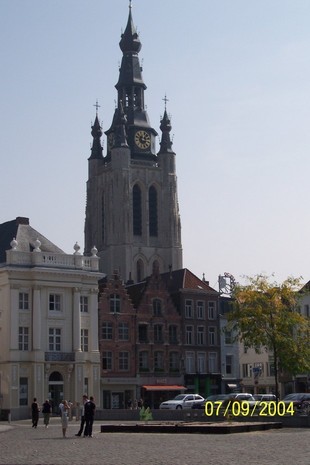 A different view of Sint Maarten's Church
Broeltoren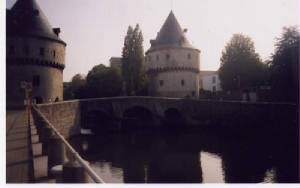 The Broeltoren (Broel Towers) stand beside the River Leie.
Belfry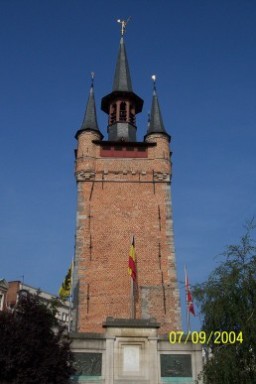 The Belfry stands on the Markt.