The Brabo Fountain is a major sight on the Grote Markt. It represents a Roman soldier, Silvius Brabo, throwing the severed hand of the giant Antigonus into the River Scheldt.
Grote Markt with Brabo Fountain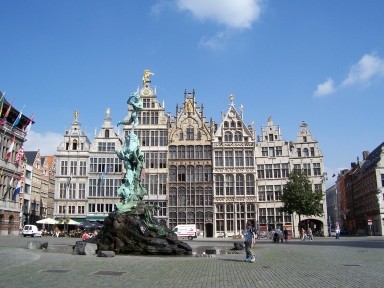 A different view of the Grote Markt, showing Brabo Fountain
Antwerp is a major port city in the north of Belgium. It is also important in the world diamond trade, and as the home of artist Rubens. There is so much to see in Antwerp, and I have seen very little so far so this will be added to later in the year.

Grote Markt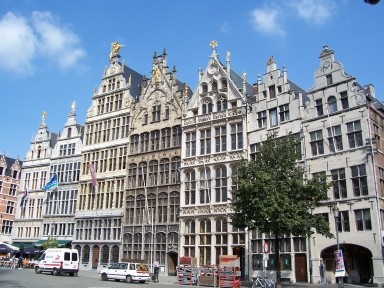 A view of the imposing Grote Markt.
Shade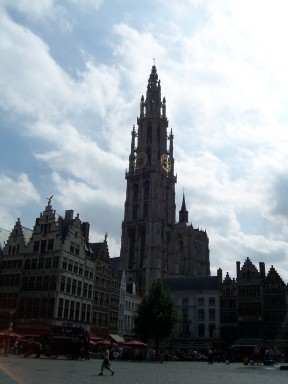 A silhouetted view of Grote Markt.
Discus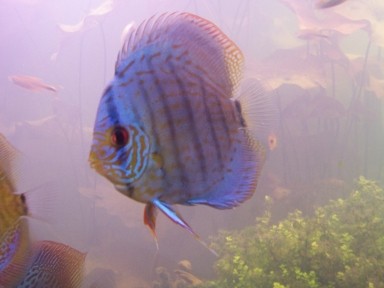 A beautifully-coloured Discus in Aquatopia.
For those who like animals, there is plenty to see in Antwerp. The excellent Antwerp Zoo is next to Centraal Station, and Aquatopia, full of aquariums, is very close by.